Inventory Management
Inventory Management provides visibility and insights to optimize performance.
Challenge
Companies dependent upon complex supply chains are always at risk for issues that can affect their business. From pandemics to natural disasters, Inventory Management lowers the likelihood of facing major business issues such as inventory shortages, surplus of goods, and missing "hidden" inventory items that may be inaccurately labeled in databases.
Inventory Management requires historical, present and future visibility into your supply chain by showing what's in stock at warehouses and manufacturers. The system needs to know what parts or materials are available to create finished goods as well as which finished goods are available as well. Not only does it provide supply visibility, it also factors in weather, recent shipments, point of sales and the forecast for demand.
While designing this software from the ground up, most of my fellow team comprised of data scientists specializing in machine learning and Artificial Intelligence which often made it challenging to simplify into the MVP.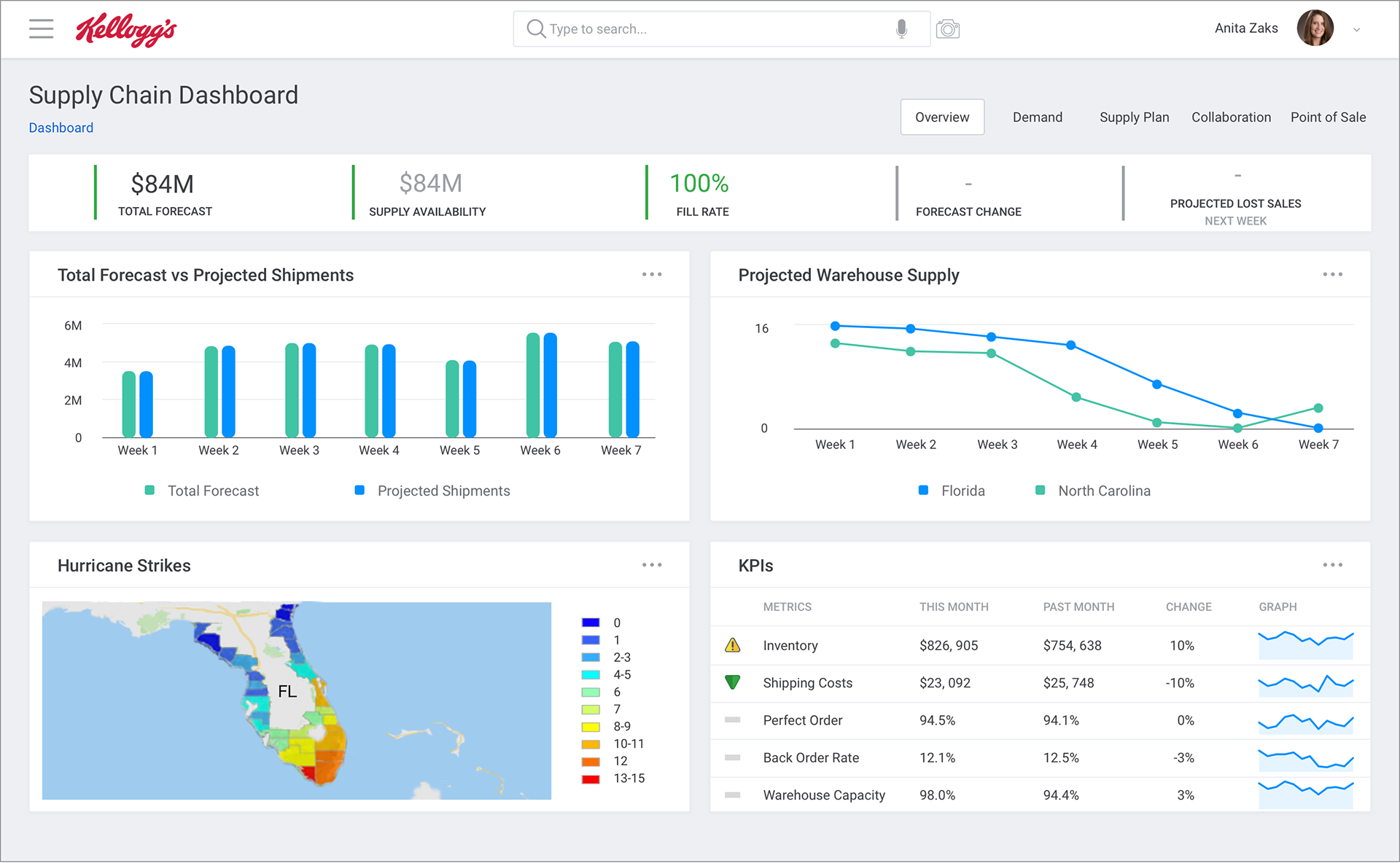 Process
In this particular product, we relied more heavily upon some usability testing from a previous product for the basic UI design.
We were also able to get limited access to similar inventory management tools. We did about three iterations in house.
In this case, we relied much more heavily upon the sales team and crafted our demo as more of a visual support for selling the product and telling a story.
We did pivot the product design rapidly to provide the solutions that existing customers were requesting such as data cleansing.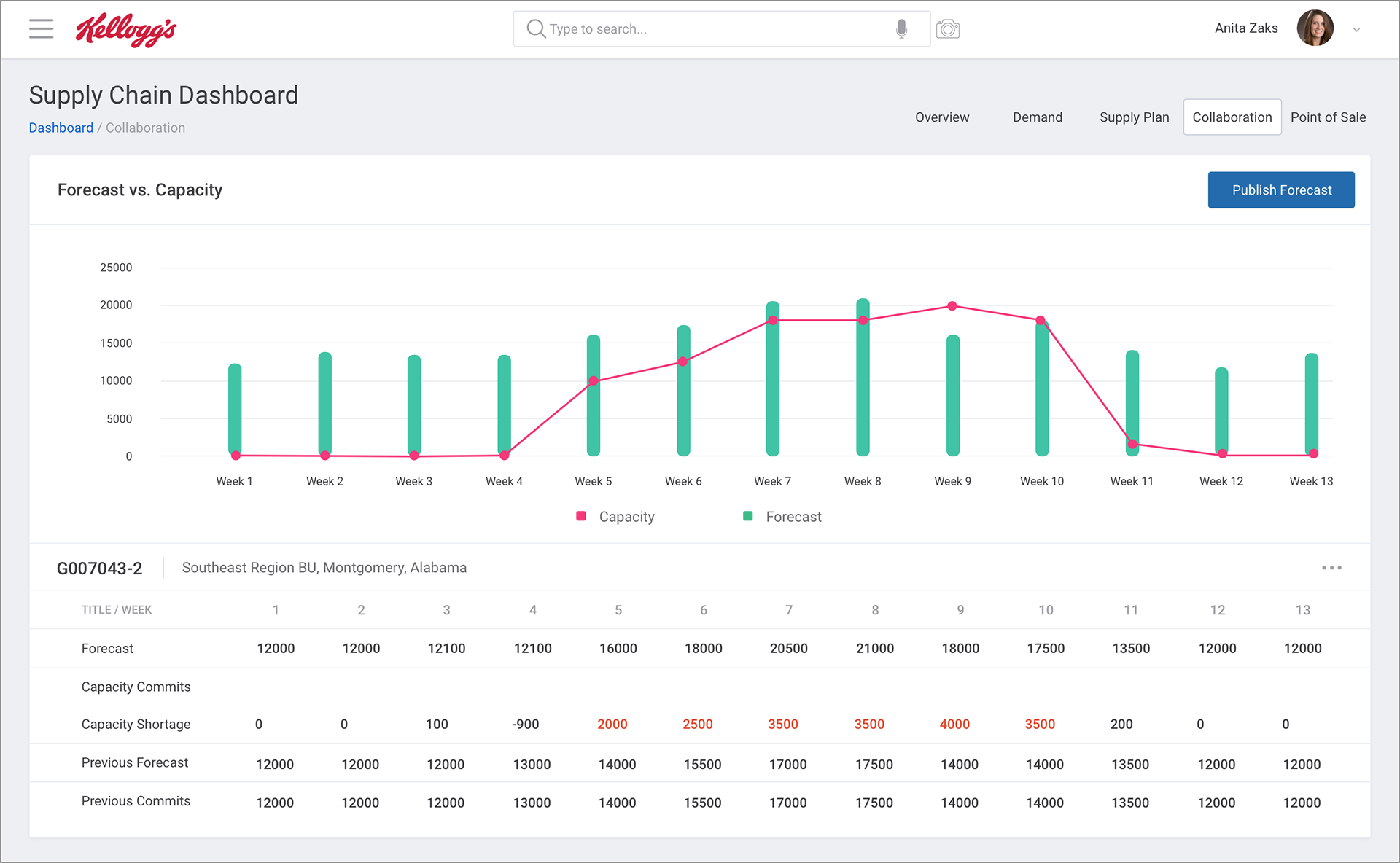 Outcome
Most of our enterprise level customers are looking for accurate data and ways to balance their inventory with demand. This product was sold to Chevron and other GEP clients mostly within the Oil and Gas industry. They use older legacy systems that are bombarded with duplicate items with two different labels, but really refer to the same product or incorrectly labeled items "hidden" from users. It was gratifying to create a software that cleansed this data releasing of hidden inventory or substitute parts to replace a missing item creating a more accurate reflection of the stock. Furthermore, the Inventory Management software gives Artificial Intelligence recommendations to pivot the course of action to Supply Chain Managers to effectively prevent major issues such as inventory shortages and inventory surpluses.